Regular price
Sale price
$15.00 CAD
Unit price
per
Sale
Sold out
We have a (limited!) amount of fresh pollen that we have vacuum sealed and frozen in 8 ounce packs. Fresh pollen is perishable, so when thawed will need to be kept refrigerated, kept in a sealed container, and used within 10 days of being thawed. Pollen thawed in the refrigerator can be refrozen once, so this 8oz pack can be divided into smaller portions, and placed back into the freezer for future use.
🐝
Bee pollen is one of nature's superfoods🦸! It is collected by honey bees as they forage, and is the primary protein source for their young.
Want to learn more? Check out our quick blog posts on bee pollen here and here, as well as our January customer Question of the Month about the practice of pollen harvesting!
View full details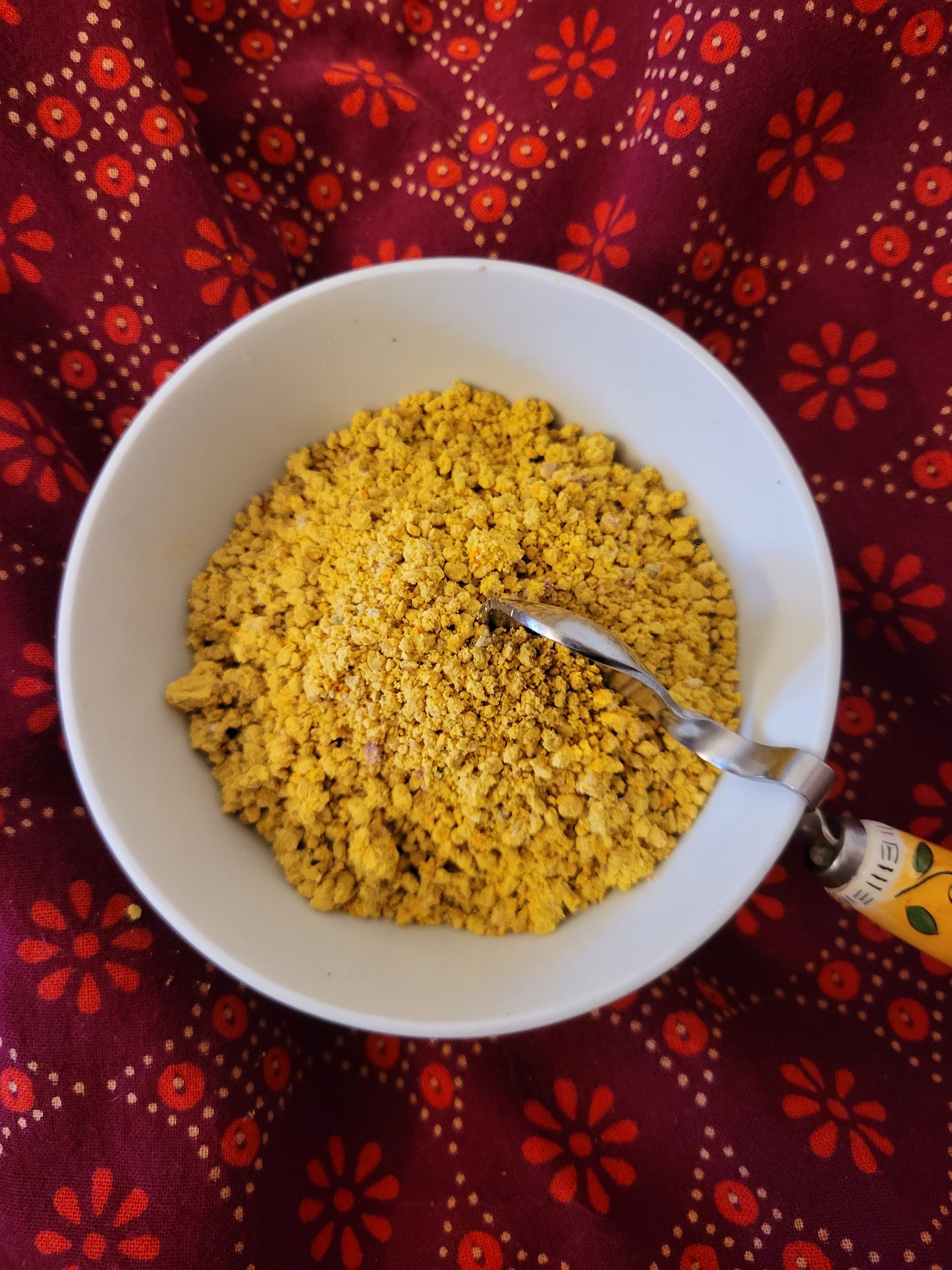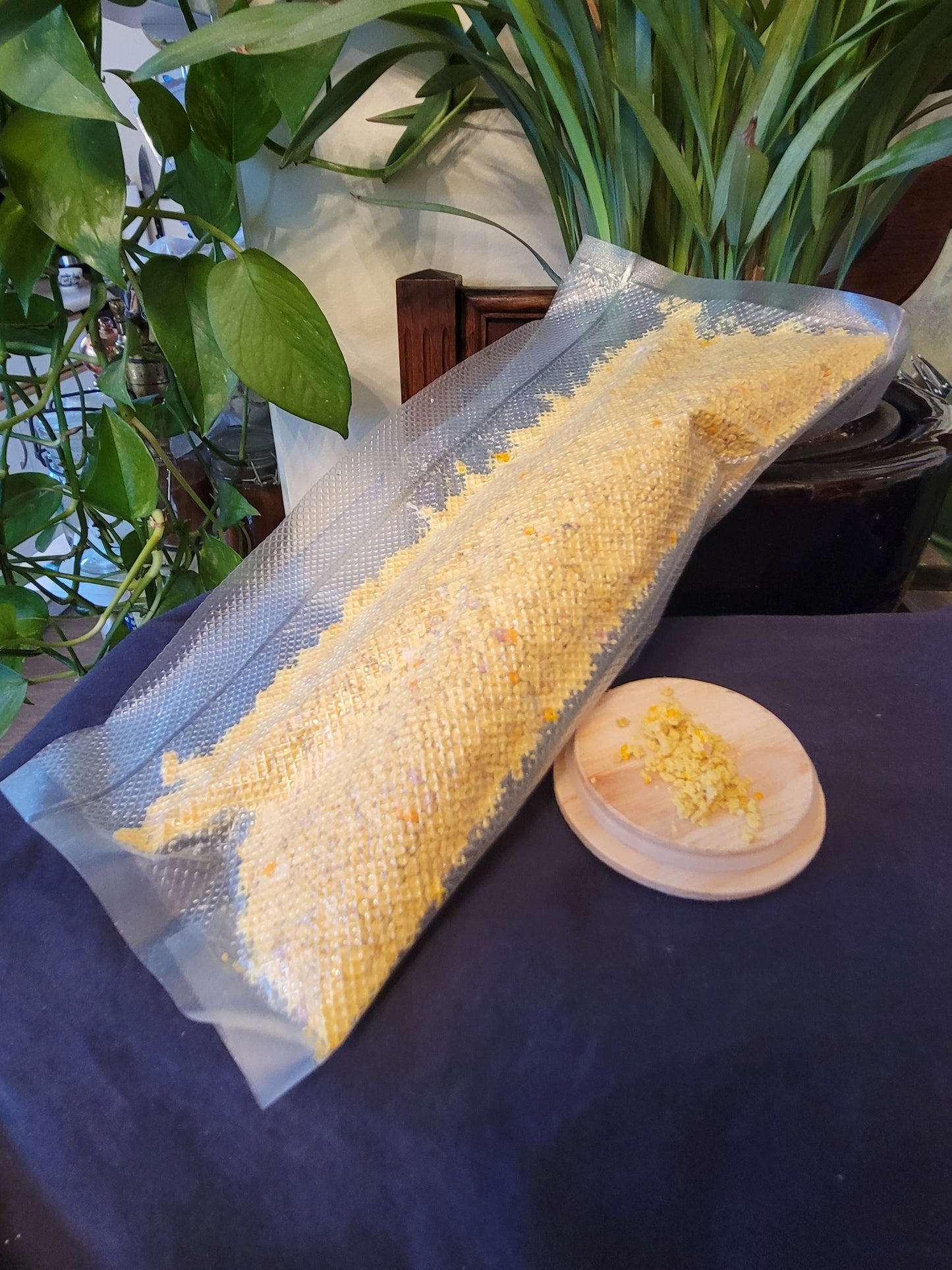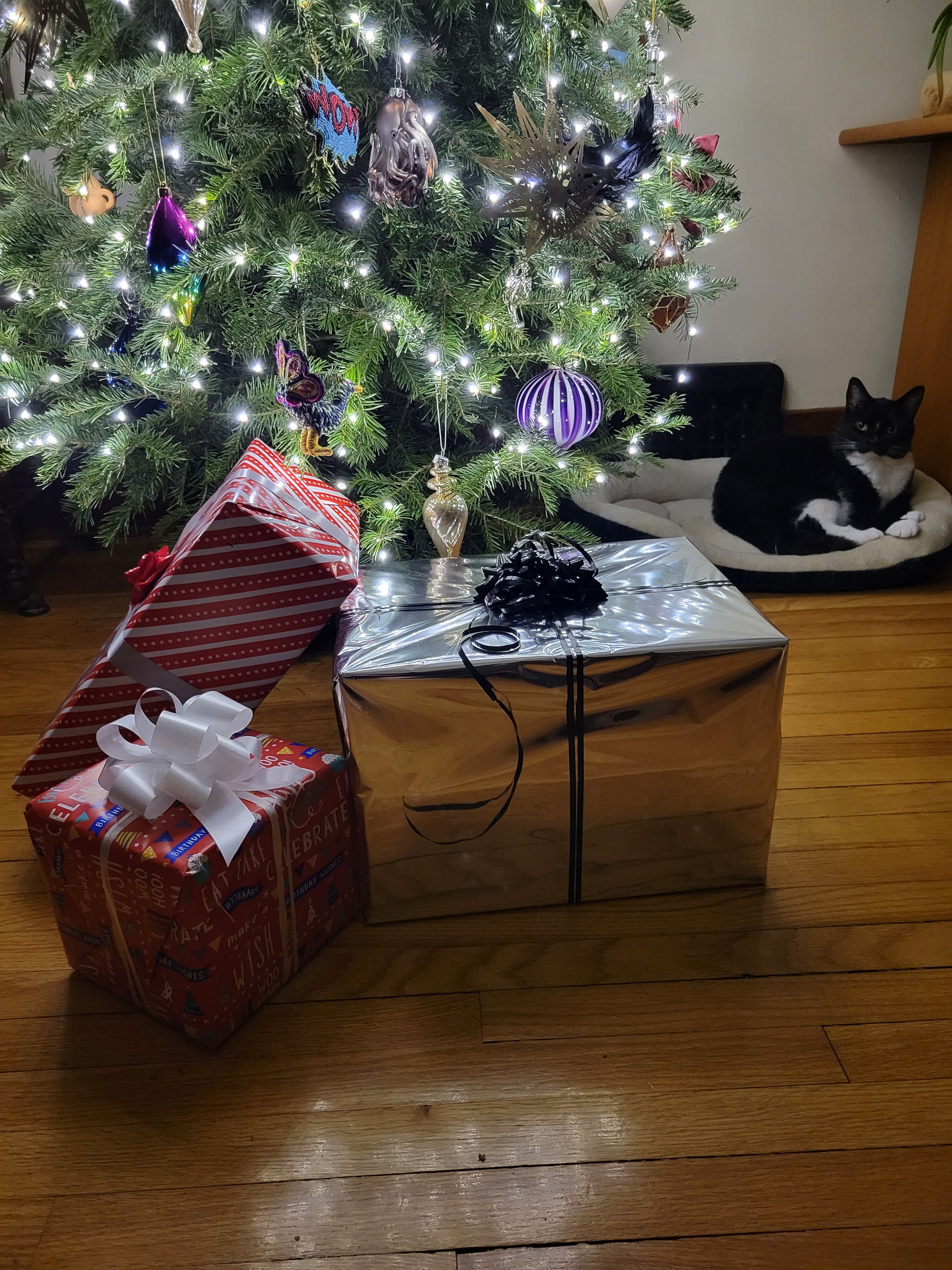 Buying for someone? We can wrap it up!
Gift Wrapping
Regular price
Sale price
$8.99 CAD
Unit price
per
Sale
Sold out
View full details